Rankings and hallmarks of excellence
For a small college, Earlham has a big reputation. Earlham consistently ranks among U.S. News and World Report's top national liberal arts institutions, and we have one of the nation's best classroom experiences, according to The Princeton Review. The quality of our academic experiences goes beyond rankings, however. Many prestigious organizations — including the Fulbright U.S. Student Program, the Watson Foundation, and the Lilly Foundation — invest in our students, our academic programs and our facilities.
Even with all the accolades, at the end of the day we measure our success by the countless Earlhamites who lead extraordinary lives of mission and value as a direct result of their Earlham experience. No statistic or numerical rank can account for the personal commitment an Earlham education demands, or the lifelong impact our graduates can expect as alumni. We invite you to explore the various ways our academic quality is recognized.
About our classrooms
Earlham offers one of the nation's best classroom experiences, according to the leading college guide The Princeton Review.
Hallmarks of excellence
Colleges That Save Lives
Earlham is proud to be among the 40 colleges chosen by Loren Pope for inclusion in his book, Colleges That Change Lives, first published in 1996.
In his widely acclaimed college guide, Pope focused on liberal arts colleges that "not only equip youths to live full lives but they work their magic on a variety of aptitudes, academic and others as important…. Every one of these catalytic places will push and stretch you beyond what you think possible, but they won't let you fall."
Pope emphasizes the learning that takes place in these colleges: "Learning is collaborative rather than competitive; values are central; there is a strong sense of community. They are places of great synergy…."
Pope, now deceased, was a former journalist and education editor at The New York Times; he devoted over 30 years to counseling parents and students about making college choices.
Beyond the book

Beyond the book

Colleges That Change Lives, Inc., (CTCL) is a non-profit organization that promotes a student-centered college search process. In 1998 the CTCL colleges began working together to extend Pope's approach to helping students find the right college fit. They developed a website and began a nationwide series of college fairs and individual information sessions that continues today.

Watch CTCL's calendar to find out when representatives will be in your area.
Niche
Earlham College is ranked 14th nationally for diversity, according to the educational services company Niche. Just 25 institutions of higher education are included in the ranking, which is based on key statistics and student reviews using data from the U.S. Department of Education.
The ranking compares socioeconomic, geographic and ethnic diversity of students and employees. Earlham was given an A+ rating as part of the rankings.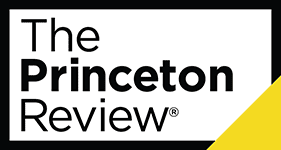 The Princeton Review
For eight years in a row, Earlham College has been named one of the nation's top 20 classroom experiences by The Princeton Review. The popular college guide ranks Earlham 7th in the nation out of just 25 schools included. Rankings are based on survey results from 165,000 students nationwide.
The guide also ranks the College among the nation's best values, most green colleges, best schools for making an impact, and most LGBTQ-friendly.
Fiske Guide to Colleges
Earlham College has once again been recognized as one of the nation's "best and most interesting" institutions of higher education by the Fiske Guide to Colleges.
The guide's 2024 edition underscores Earlham's nationally recognized classroom experience and strong commitment to career preparation, which includes ample opportunities to study abroad, and participate in internships and mentored research experiences. The guide has recognized Earlham as a choice destination in higher education since 1984.
U.S. News & World Report
The U.S. News & World Report "Best Colleges" guidebook for 2024 recognizes Earlham's longstanding excellence in affordability and teaching.
The College is once again ranked among U.S. News' Top 100 national liberal arts colleges. Earlham also ranks 24th for best value and 36th for best undergraduate teaching.
To see the full rankings, visit usnews.com/colleges.
Open Doors
Earlham is a national leader for participation in study abroad programs and for the number of international students who enroll on our campus.
Prior to the pandemic, Earlham ranked #3 in the nation for baccalaureate colleges in percentage of international study abroad participation, with 242 students participating. In fact, Open Doors considers our participation at 178%—meaning that many students participate two or three times, including through semester programs, short programs, credit-bearing internships and more. (And it's no wonder students keep coming back to these experiences; College Rank puts us ninth in the nation for colleges with best study abroad programs.)
Open Doors also ranked us at #34 among baccalaureate colleges for total number of international students—even though we are ranked alongside colleges with larger student bodies.
PALSave Indiana
Earlham College faculty are leading participants of the PALSave Indiana textbook affordability initiative.
Professor of Chemistry Lori Watson has been recognized as a leader in the PALSave textbook affordability initiative sponsored by the Private Academic Library Network of Indiana (PALNI). The program promotes the use of free open course materials and library e-books.
Watson is one of 10 participants across the state awarded an Open Educator Award for the 2021-22 academic year.
Thirty-five Earlham faculty members have attended workshops, reviewed open access textbooks or adopted alternative course materials since 2019. These efforts have saved 776 students an estimated $65,359, PALNI says. Nearly 40 percent of Earlham's student body has been impacted.