Social Services
The social services major at Earlham prepares ethical, culturally sensitive individuals who are prepared to thrive in a variety of careers in counseling, social work, human resources and other fields. Throughout the major, you will gain a deep understanding of how people and social systems affect one another. You will gain policy skills and knowledge and graduate equipped to make meaningful change in the world.
13%
growth in overall employment of social workers is projected from 2019 to 2029, much faster than the average for all occupations, according to the U.S. Bureau of Labor Statistics.
Growth
According to the U.S. Bureau of Labor Statistics, specialized areas of social services such as mental health and substance abuse, healthcare, and child, family and school social services are projected to grow 17 percent, 14 percent and 13 percent, respectively, between 2019 to 2029.
Outcomes
A degree in social services will prepare you for a variety of potential career paths, including social work, school and career counseling, marriage and family therapy, and human resources.
"I chose social services as my major because I hope to work in Human Resources, or more specifically, as a Title IX coordinator. I know that this major will help me accomplish this goal, while also allowing me to take classes that are both challenging and interesting. I'm very excited to continue my education as a social service major!"
Susan Johnson, '23
Social services major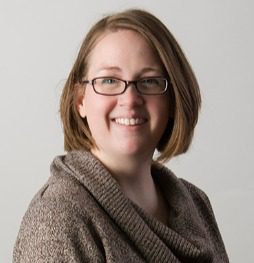 "I love helping students build on their passions to make the world a better place, especially by applying what they learn in the classroom to improve people's lives in the real world."
Rachael Reavis, Ph.D.
Associate professor of psychology
"I am very excited to pursue our new major of social services because it allows me to experience an interdisciplinary field of study that will best prepare me for my educational and professional career in Speech Pathology."
Daniela Joseph, '22
Social services major
"When Earlham came out with the social services major I knew it was just right for me since I have always been interested in individuals and social dynamics and how to make meaningful impacts on both. This major focuses on just that and shows the depth and breadth of knowledge needed to better the world for ourselves and generations to come. I know that with this major as my foundation I will be able to approach future academic goals like getting my masters as well as professional endeavors with more than enough to succeed!"
Micah MacColl Nicholson, '23
Social services major
Previous
Next
Thoughtful learning and practical experience
The social services major at Earlham combines the study of society and systems with hands-on, practical experiences in social services settings. In your first and second years, you will be introduced to the fields of social work, psychology and sociology. You'll experience a service-learning placement in a facility serving adults with mental illness or cognitive disorders. In your third and fourth years, you will learn counseling skills, including a practicum at a local agency in your senior year.
In your classes, you will learn ethically grounded, culturally competent approaches to problem-solving. You will have the flexibility to pursue your interests in your upper-level competency courses. Students interested in health might take "Racism in Public Health." Students interested in child welfare might take "Foster Care in the U.S." Students interested in working with disabled populations might take "Disabilities Studies." We offer a wide range of courses not available at most colleges, including "Religion & Culture of Hip Hop" and "Cradle & Grave," among others.
Hands-on experience
Practical experiences are woven into the social services major, and you'll complete an internship practicum before graduation.
Experienced faculty
Our faculty come from a range of disciplines, including psychology and sociology/anthropology. We also have a practicing professional partner on staff, so you'll get a firsthand look at careers in social services.
Our faculty
We bring a diverse set of perspectives from a number of fields to help you understand individuals, groups and social systems.
Program details
Social services majors take a variety of courses in social services, psychology and sociology/anthropology, as well as other disciplines, providing you with a breadth of knowledge and a grounding in ethical practices.
As a liberal arts college, Earlham offers multiple disciplinary and interdisciplinary majors and minors in which students cultivate deep and specific knowledge and experience. Equally important, the College expects every student to develop broad, general skills and proficiencies across the curriculum.
As part of their general education, students complete six credits in each academic division of the College: humanities, natural sciences, social sciences, and visual and performing arts. In addition, students meet requirements for first-year courses, analytical reasoning, perspectives on diversity and wellness.
To earn a Bachelor of Arts in social services, you must complete the following courses, in addition to general education requirements:
Complete nine required courses (29-30 credits):
If you intend to pursue an MSW, you should take BIOL 112 Cells, Genes and Inheritance as one of your natural science courses.
SOSV 101 Introduction to Social Work 
PSYC 115 Introduction to Psychological Perspectives OR PSYC 116 Behavior, Health Care and Society 
SOAN 118 Inequalities, Power and Society
PSYC 220 Adult Psychopathology
PSYC 230 Human Development
PSYC 374 Introduction to Counseling
SOAN 345 Social Research Methods
SOSV 463 Field Study Internship
SOSV 488 Senior Capstone
Complete four competency courses:
Complete at least 2 of the competency courses at the 300-level. Competency courses must be taken across at least two departments.
Engage diversity and difference in practice (one of the following courses):

AAAS 230/REL 230 History of African American Religious Experience
AAAS 299/REL 299 Religion & Culture of Hip Hop
AAAS 305/HIST 305 History of New Orleans
AAAS 309/ENG 209/REL 209 Prophetic Black Women
AAAS 354 The Black Middle Class
EDUC 302 Disabilities Studies
HIST 141 History of California
HIST 204/JWST 204/REL 204 The New Promised Land
POLS 303/PAGS 303/REL 303 Human Rights in the Muslim World
PSYC 362 Cross-Cultural Psychology
PSYC 368 Human Sexuality
SOAN 355 Social Construction of Aging
SOAN 365 Women's Gender & Sexuality
SPAN 346 Hispanic Cultures in the U.S. (topic varies & is taught in Spanish)
Advance human rights & social, economic, & environmental justice (one of the following courses):

AAAS 330/PAGS 330/REL 330 Mass Incarceration & Moral Vision
AAAS 356/HIST 356 The Civil Rights Movement
ENSU 141 Environment, Society, & Sustainability
ENSU 323 Environmental Ethics
HIST 351/PAGS 351 Workplace Justice
PSYC 356 Psychology of Prejudice
SPAN 202 Spanish for Social Justice (topic varies & is taught in Spanish)
Engage in policy practice (one of the following courses):

AAAS 340/PSYC 340 Racism & Public Health
EDUC 101 Introduction to Population Health
ENSU 322/POLS 322 Climate Policy
HIST 306/PAGS 306 History of Union Organizing
PHIL 363/ENSU 363 Bioethics
POLS 121 Introduction to American Politics & Policy
SOAN 333/PAGS 333 Medical Anthropology & Global Health
SOAN 335 Health, Medicine, & Society
Engage with individuals, families, groups, organizations, & communities (one of the following courses):

MGMT 342 Leadership & Dealing with Difference
PAGS 343/MGMT 343 Conflict Resolution
PSYC 210 Social Psychology
PSYC 366 Cradle & Grave
PSYC 378 Psychoactive Drugs & Behavior
SOAN 140 Urban Sociology
Total requirement: 13 courses (41-46 credits)
The social services major will prepare you for jobs and graduate/professional programs in social services, public health, counseling, human resources and many other professions. You will be equipped to understand societal and organizational structures and work in ethical ways to support the people living and working within these structures.
If you're considering a career in social work, counseling, public health, human resources or another area that works with people and systems, the social services major could be the right fit for you. Social services majors are passionate about helping others and working to provide ethical, socially responsible services to their communities.