Micah MacColl Nicholson developed a passion for elementary education after volunteering in a third-grade classroom during her senior year of high school. The experience was enough to encourage her to pursue a career in elementary education, except for one thing.
"I never felt like I was making the kind of difference I expected to make," she said. "I noticed the impact administrators, school boards and outside factors had on the way teachers were able to run their classrooms, and it made me rethink my career goals."
While earning her degree at Earlham, MacColl Nicholson's coursework inspired her to consider careers with a broader community focus, perhaps as a social worker. "Now I'm really interested in the theoretical aspects of society," said Nicholson, who is majoring in social services, one of Earlham's newest additions to the curriculum. "The range of engagement you can have with different kinds of populations, the impact you have on changing social systems, appeals to me," she said.
In her third year on campus, MacColl Nicholson received hands-on training as part of a new internship program embedded into the social services major's capstone requirement. Interns work for 10 hours per week with local, regional and national employers and are supported by Sayward Salazar, the College's new professional partner for social services.
"The region benefits and students benefit from learning about opportunities for growth in the community," said Salazar, a 2002 Earlham graduate now the senior director of operations and behavioral health for Volunteers of America in Ohio and Indiana.
"When students are closely involved with the community, they are able to gain a better understanding of how their education can be used to create positive change," she said. "Many Earlham students come from other parts of the country, state and world. These students often do not know what Richmond and the surrounding area have to offer. Through these internships, Earlham students are able to create relationships with local community members and they are able to see themselves here as a community member."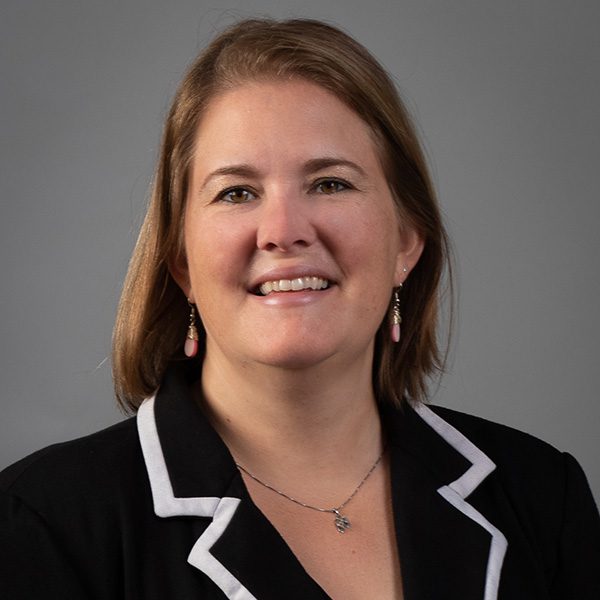 "When students are closely involved with the community, they are able to gain a better understanding of how their education can be used to create positive change."
— Sayward Salazar, professional partner in social services
The professional partner model also offers students the opportunity to learn from and grow with an active licensed clinical social worker, notes Rachael Reavis, associate professor of psychology and convener of the Social Services Program.
"The internship experience opens avenues of interest and exploration that have an immediate and meaningful effect on career development," Reavis said. "Students have commented on the profound influence of their internship experience on their career plans and aspirations."
For 10 hours per week last fall, MacColl Nicholson interned with Purdue Extension's Wayne County's Health and Human Sciences and Community Education departments. She contributed to the county's Recovery Oriented Systems of Care and Safe Sleep programs, which offer support to substance abuse recovery and infant mortality initiatives in the region. Other students interned with Centerstone, Meridian Health Services, and Volunteers of America.
"Internships provide students an opportunity to apply the theories and concepts they have learned and engaged in the classroom to a real-world setting," said Vince Punzo, a professor of psychology who contributes to the social services major. "In doing so, students more fully realize both the strengths and limitations of those concepts and also learn to engage the complexities and nuances of institutional settings."
Nicholson, a fifth-generation Earlhamite from Pennsylvania, called her internship and capstone experience a highlight of her undergraduate education. She also participated in the College's Quaker Fellows scholarship program and the women's lacrosse and soccer NCAA Division III teams. In addition to her social services major, she is also on track to earn a minor in sociology and an applied minor in education.
"I'm just really grateful for this internship," MacColl Nicholson said. "I feel like I've been accepted into the Richmond and Wayne County community. There is a lot to do and see here, and I feel like I've had a richer experience at Earlham because of this."