Cabinet
The president's Cabinet includes high-level administrators of the College who oversee various departments and functions. Through their collaboration, Cabinet and the president ensure that each area of the College works together in achieving our educational mission and strategic goals.
Cabinet members
Stacy Lutz Davidson
Senior Vice President for Finance and Administration and Chief Financial Officer
Stacy Lutz Davidson joined Earlham in February 2018 from Colorado College where she worked for 20 years, most recently as associate vice president for finance/controller. At Colorado College, she oversaw the College's $183 million budget and $745 million endowment.
Gariot P. Louima
Associate Vice President for Strategic and Diversity Initiatives
Gariot Louima joined Earlham in October 2021 as the College's first associate vice president for strategic and diversity initiatives. He was previously the vice president for enrollment and student success at Antioch College in Yellow Springs, Ohio.
Kim Tanner
Vice President for Institutional Advancement
Kim Tanner was named vice president of institutional advancement in January 2021 and has been working at Earlham for more than three decades.

A 1990 graduate of Earlham, Kim has served as the interim vice president for institutional advancement, senior associate vice president for strategic initiatives, associate vice president for institutional advancement, director of alumni relations, director of planned giving, and assistant dean of admissions, among other positions.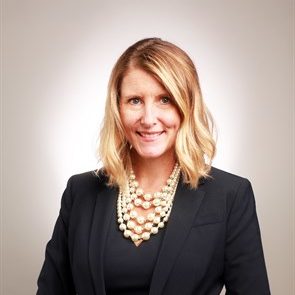 Kristen Lainsbury
Vice President for Marketing and Communications
Kristen Lainsbury joined Earlham in February 2021 as the College's first vice president of marketing and communications.
 
Kristen was previously the senior director of marketing and creative services at Providence College in Rhode Island. She has deep experience in the areas of marketing, writing and editing, media relations, publishing and strategic planning.
Scot Schaeffer
Vice President for Enrollment Management
Scot Schaeffer joined Earlham in October 2023 and oversees the College's admissions and financial aid operations. He has 40 years of experience in enrollment management work.

He was previously the vice president of enrollment management at Marietta College in Ohio and served on the school's senior leadership team, working closely with the president.
Bonita Washington-Lacey
Vice President for Student Life and Dean of Students
Bonita Washington-Lacey was named vice president of Student Life and dean of students in April 2021, but has served the College in various leadership roles for more than four decades.
Gretchen Castle
Dean of the Earlham School of Religion
Gretchen Castle is a global Quaker leader with decades of organizational development experience. She joined Earlham in 2021 as ESR's first woman dean.

Before coming to Earlham, Gretchen served as the General Secretary of the Friends World Committee for Consultation in the Quaker World Office in London, traveling extensively to bring greater unity to Quakers worldwide.
Rick Stephens
Interim Provost and Vice President for Academic Affairs
Rick Stephens joined Earlham as interim provost and vice president for academic affairs in April 2023.
Rick has extensive experience in higher education leadership, including 20 years as provost at institutions like Catawba College and Alfred University and the New York State College of Ceramics. He also spent 20 years as a sociology professor and has served in a variety of leadership capacities involving accreditation.
A search for a permanent provost is underway.