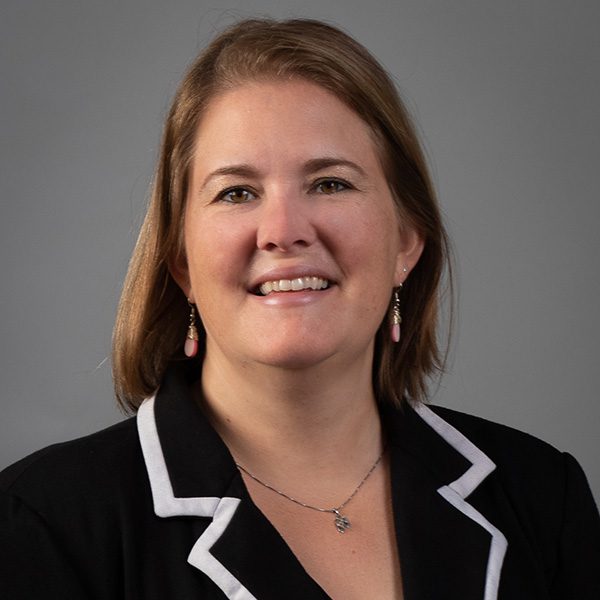 Sayward Carolin-Salazar, L.C.S.W.
Professional partner for social services
Office:
Email:[email protected]
Pronouns:She/her/hers

Department: Psychology
Social Services
Location: Landrum Bolling Center Room 307
801 National Road
Richmond, Indiana 47374
About me
I am a licensed clinical social worker. My experience includes home-based case manager, child welfare family case manager, child therapist, clinical supervisor, regional manager in non-profit behavioral health and program director in residential addictions.
I graduated from Earlham in 2002 with a B.A. in Psychology. After spending 3 years as a home-based case manager for children with behavioral health problems, I attended Indiana University for my Master's in social work. I have been very involved with the local community serving on several boards over the years: Birth to Five, Wayne County Area Chamber of Commerce, the Economic Development Board, appointed by the Mayor, The Board of Zoning and Appeals, Circles Guiding collation and The Richmond Rotary Club board, where I was president for two years. I was the coordinator for the homeless point in time count for 2017, and I have experience in developing programs such as Federally Qualified Healthcare Centers, Addictions, Mental Health, and Child Welfare.
I came to Earlham after teaching at Indiana University East for several years. I am so excited to share my experience with the new social services program and hope to inspire students to enter the field of Social Work.
I am married with two children. I came to Earlham in the fall of 1998 from central Maine. I decided to stay in the Richmond community and have been able to find many ways to make an impact in the community. My family enjoys camping, traveling and golfing.
Education
M.S.W, L.C.S.W., Indiana University-Purdue University Indianapolis
B.A., Earlham College
Professional memberships