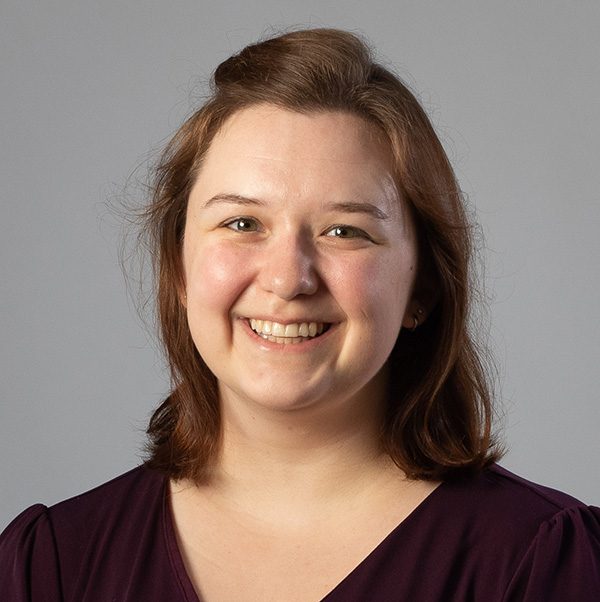 Bailey Bowers, Ph.D.
Visiting assistant professor of chemistry
Phone:765-983-1480
Email:[email protected]
Pronouns:she/they

Location: Stanley Hall 238
About me
Chemists are not defined by their knowledge of a discrete set of disparate facts; they are defined by the way they leverage atomic-level understanding to make the world a better place. In fact, you don't even have to be a 'chemist' to use chemistry to improve the world! Discovering which applications of chemistry were most exciting to me was a pivotal point in my life, and I hope to guide students to similar revelations of their own. I'm particularly excited by using using instrumentation to better understand the world (analytical chemistry) and make it a more sustainable, healthy place for all forms of life (environmental chemistry).

Due to a lack of stringent chemical regulations, consumer goods often contain toxic, anthropogenic compounds, known as everyday–everywhere chemicals, which are the main subject of my scholarly interest. While public perception of chemical contamination evokes images of toxic waste spewing from an industrial drainpipe, exhaust billowing from a smokestack, or a cloud of DDT emanating from a crop duster, the reality is that harmful anthropogenic compounds, disseminated via everyday consumer goods, are everywhere. I'm interested in using techniques such as mass spectrometry to better understand these compounds' behavior and to develop strategies to remediate them.

As someone who earned my Bachelor's degree at a small, liberal arts institution like Earlham, I was eager to return to this environment to teach. The tight-knit department and close student–faculty interaction is familiar territory, and many of my own accomplishments are a reflection of the value of learning and growing in such an environment. Earlham students span an incredibly diverse range of backgrounds and interests, which combined with their inquisitive nature makes them a joy to work with.
Education
Ph.D., Carnegie Mellon University
B.A., The College of Wooster
Professional memberships
American Chemical Society (ACS)
Society of Environmental Toxicology and Chemistry (SETAC)
American Association for Aerosol Research (AAAR)
Published works
A current list of my publications can be found here: https://orcid.org/my-orcid?orcid=0000-0002-7823-1613